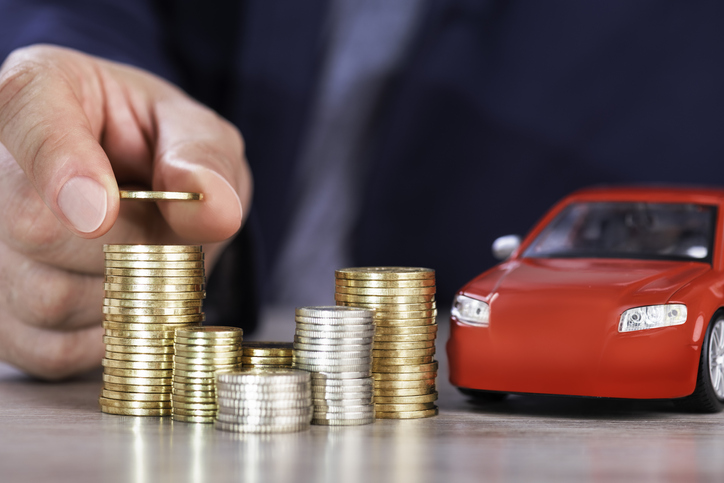 Auto insurers must disclose pandemic profits in Illinois
The Illinois Department of Insurance has ordered auto insurers to release detailed information about the profits they made during the 12 months of lockdown related to the COVID-19 pandemic.
The request, issued Wednesday, follows a letter sent by 16 state senators and nine advocacy organizations in January urging the department to take action. Insurers had until May 15 to respond, with the information to be made public on the department's website by June 30.
Consumer groups analyzing insurers' underwriting performance from 2020 have concluded auto insurers reaped billions of dollars in excess profits due to reduced accidents during pandemic shutdowns, and say consumers still owe billion additional refunds.
"Insurers selling personal auto insurance reaped windfall profits of at least $29 billion in 2020 as miles traveled, vehicle accidents and auto insurance claims plummeted due to the pandemic and related government actions," according to the Consumer Federation of America (CFA) and the Center for Economic Justice (CEJ).
The groups' analysis shows that insurers collected $42 billion in excess premiums while only refunding $13 billion in "premium relief" payments to consumers.
Insurance departments in California, New Mexico and Washington have issued similar data calls to further assess the impact of mileage reductions on insurers' exposure to risk or loss.
Although many insurance companies issued refunds in response to public pressure, the CFA estimated they may still owe $896 million to Illinois auto insurance customers.
"We commend the Department of Insurance and the Pritzker Administration for today's action," Illinois PIRG Education Fund Director Abe Scarr said in a statement. "If the data shows, as we expect, that insurers have made windfall profits during the pandemic, we will ask them to issue additional refunds to customers."
Illinois State Senator Jacqueline Collins released a statement encouraging the move, but also noted that more needs to be done to protect consumers.
"As a lead sponsor and primary advocate for a number of consumer protection measures, my long-standing mission has been to prevent predatory business practices from impacting the hard-working, historically disadvantaged people within our communities," Collins said. "The Illinois Department of Insurance has shown a commitment to improving our financial systems and advocating for the well-being of policyholders, and I am grateful for that. However, there is still much work to do if we are to effectively preserve and successfully the public interests."
CFA Research and Advocacy Associate Michael DeLong spoke about similar themes.
"This data call is a good first step, although there is still a lot of work to do," DeLong said in a statement. "Insurers reaped massive profits during the pandemic, while many consumers struggled to make ends meet. And they returned only limited amounts, using the rest of those profits to enrich their shareholders and CEOs.
What authority the insurance department might have to respond to windfall profits is unclear. Illinois is one of only two states whose auto insurance regulators do not have the power to disallow or modify rate hikes, according to the Illinois PIRG. Nor does Illinois law prohibit "excessive" rates like most states do.
"Illinois has one of the weakest consumer protections for auto insurance rates in the nation, so we appreciate regulators exercising the authority they have," said Scarr, director of the research group on the public interest. "We look forward to working with the Department and Illinois policymakers to improve auto insurance consumer protection in the future."
Titled "Market Driving – Market Analysis," the one-page letter asks insurers to provide nine specific data elements for the 12-month period between March 2020 and February 2021, when many people had significantly reduced their driving.
The categories listed in the letter are:
Exposures acquired on vehicles
All expenses other than claims settlement expenses, excluding the amounts in point 5 below
Net earned premium before application of any COVID-19 related credits/refunds/dividends
The amount of any credit/refund/dividend related to COVID-19 counted as a premium
The amount of any COVID-19 related credit/refund/dividend accounted for as an expense
Ultimate net incurred losses and defense and cost containment expenses
Net ultimate adjustment and others
Ultimate number of claims reported (excluding claims closed without payment)
Number of open complaints
The department said all information except for "vehicle exposures won" would be considered non-proprietary and made public. Exposures acquired on vehicles will be made public as a weighted average frequency for all companies.
More information
Auto insurers have made windfall profits from pandemic shutdowns
Ruling casts doubt on California's ability to command $3.5 billion in auto insurance premium refunds
The ACPIA justifies the increase in car insurance rates
Pictures
Featured image courtesy of sefa ozel/iStock
Share this:
Related