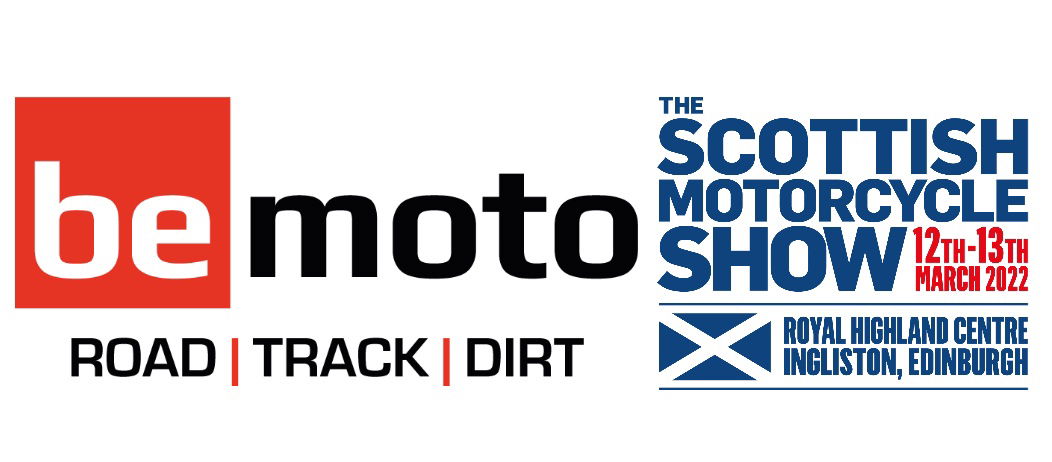 BeMoto announced as new sponsor for 2022 Scottish Motor…
Insurance company BeMoto has been announced as a new partner for the Scottish Motorcycle Show 2022 to be held at the Royal Highland Center in Edinburgh on March 12-13, 2022.
The Scottish Motorcycle Show 2022 will feature manufacturers such as KTM, Yamaha, Royal Enfield, CCM, Triumph, Husqvarna and Indian. A total of 120 exhibitors will be at the show, with a variety of new, used and classic bikes on display.
Additionally, Muddy Beach Customs and Dusty's Customs will be partnering with the Built Not Bought Custom Bike Show to satisfy visitors' desires for more unique pieces.
Three exhibition halls will be open throughout the weekend, offering special offers on motorcycle gear, from leathers to helmets.
Outside the halls, the Two Brothers stunt team will provide the entertainment, with shows taking place throughout the weekend.
The main hall of the event will also feature the 2021 Ducati Panigale V4 S competition bike which is the prize, along with a £10,000 pot, for the BeLotto draw. More details about the BeLotto draw can be found here.
BeMoto's Head of Brand and Marketing, Luke Brackenbury, said in a press release: "BeMoto are naturally delighted to be really involved with the Scottish Motorcycle Show. The chance to be at this event and meet some riders before the typical riding season was an opportunity we didn't want to miss. The sponsorship decision was also helped by the fact that many of our employees ride and love to ride Scottish roads!
Brackenbury added that "BeMoto staff will be on hand throughout the weekend to talk to riders about insurance options" and details regarding the aforementioned BeLotto competition where, again, a 2021 Ducati Panigale V4 S and £10,000 is up for grabs.
Further details of the Scottish Motorcycle Show, including booking information, can be found on their website, here.