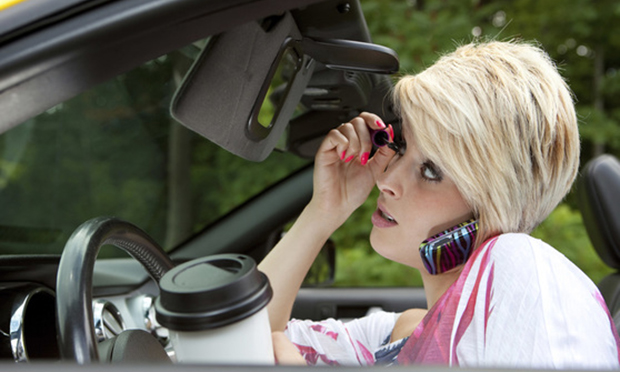 Distracted driving isn't just about cell phones
Nearly two-thirds of U.S. drivers said they know they shouldn't use their cellphone while driving but do it anyway, according to The Zebra, which reported that a distracted driving violation may lead to an increase in insurance premiums of up to 23%.
Further demonstrating the insurance industry's tough stance on distracted driving, rate increases for receiving a distracted driving ticket have increased significantly since 2011, when a driver cited for distracted driving would pay about $5 more for car insurance than someone with a clean driving record, The Zebra reported, noting that the penalty has increased by more than 7,000% over the past decade.
As with everything in auto insurance, the premium increase following a distracted driving citation varies by state. Connecticut drivers face the toughest penalties, with rate increases of more than 60% on average. New York is seeing the smallest increase at just 4%.
The Zebra found that drivers it dubbed "chronic speeders," or those who report driving 10 mpg over the limit "always or "most of the time," are more likely to use their cellphones in driving than safe drivers ("rarely" or "never" go 10 mph over the speed limit.
Around 60% of drivers admit to reading on a phone or other device while driving, while 56% said they've texted while driving, according to The Zebra. However, there are plenty of other distractions that grab drivers' attention, and the slideshow above reveals the 10 most common distractions. motorists admit to taking part.
Related: