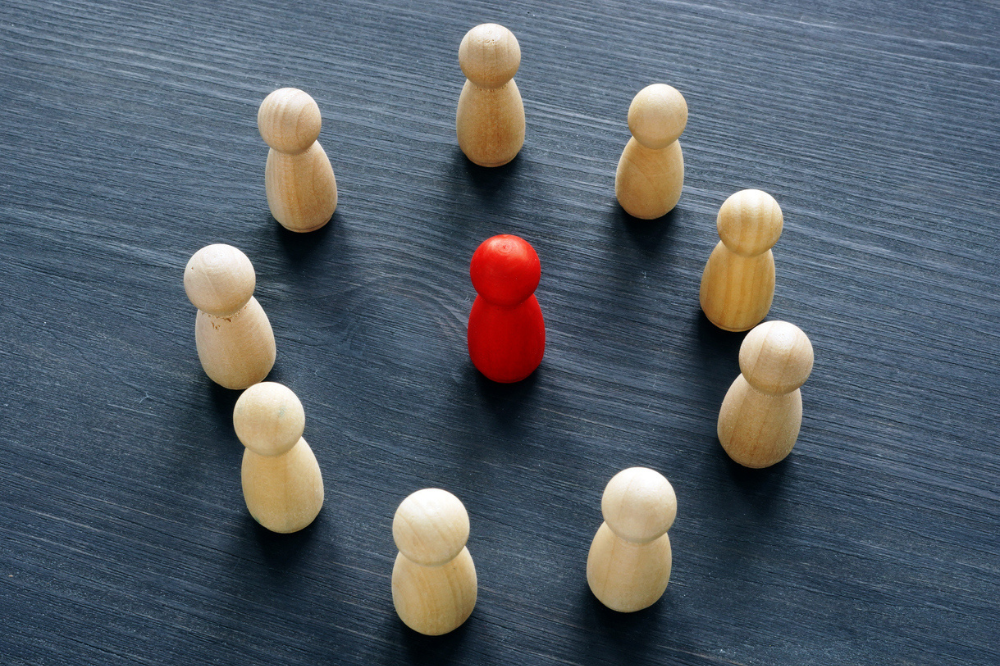 Insurer and ex-SVP at loggerheads over allegations of sex discrimination
The underwriting veteran has publicly alleged that GuideOne's current interim CEO, Andy Noga, the carrier's then-general counsel, called him a "f*ggot" at a town hall dinner and ranted. embarked on a "vigorous" personal campaign against him which led to his dismissal days before he was due to receive a bumper bonus.
Noga declined to speak to Insurance Business due to an urgent personal matter, but GuideOne strongly denied Groenheide's allegations.
Groenheide, an established underwriter with 15 years of industry experience under his belt, including senior roles at HDI Global and Zurich, was recruited to work for the insurer in late 2019 to lead his specialist practice.
His achievements at the insurer include the launch of the GuideOne subsidiary Career General Agency, the chief general underwriting of Career General Agency.
Noga was initially nice, Groenheide told Insurance Business, but that changed when he learned of Groenheide's sexuality in June 2021 after Groenheide was exposed as bisexual during divorce proceedings.
The SVP was indicted in early December, and placed on administrative leave at the end of January. Groenheide claimed this was after he filed an internal complaint about Noga's treatment of him at the November town hall dinner, which Groenheide said witnessed at least one other person who allegedly testified on his behalf in an affidavit.
Groenheide alleged that he was not told why he was being investigated, but was questioned about details after he was banned from his company's computer, without access to information.
"It was like a kangaroo court where you are accused of an unknown thing," Groenheide said.
"You're guilty until proven innocent – and you wouldn't even have a chance to discuss the things you're accused of because they're never shared with you."
Lori Chapel, director of marketing and corporate communications at GuideOne, told Insurance Business that the former SVP was terminated for overstaying his clearance letter, failing to obtain reinsurance on certain accounts and submitting claims. inappropriate expenses.
Groenheide denied this was the reason for his exit from the company and claimed he was kicked out and blamed for others' shortcomings.
"It would be the equivalent of someone driving a truck, drinking beer, having an accident, then reporting that accident, and the CEO was fired, but the drunk driver was not," Groenheide said.
Groenheide also claimed that key witnesses were not called during the investigation.
GuideOne disputed Groenheide's account. The insurer's spokesperson said an independent third-party investigator, a former U.S. Attorney for the Southern District of Iowa, investigated the allegations of bias and discrimination and determined they were unfounded. .
GuideOne further alleged that Groenheide's allegations of gender discrimination only emerged after he was placed on administrative leave.
In the four months since leaving the company, Groenheide has taken to social media to raise awareness of his alleged predicament, actively targeting GuideOne board members and administrators with posts on LinkedIn. and sharing documents he says show he was treated unfairly.
The GuideOne board member, which includes Alliant Energy and Renaissance Re board member Carol Sanders and Insurance Information Institute president Robert Hartwig, did not respond to a request to comment on Groenheide's social media activity or allegations.
GuideOne told Insurance Business that Groenheide's actions on social media were "suspicious and egregious" and promised the insurer would respond fully "in the appropriate forum", although he did not confirm whether he would. would take legal action.
"The social media campaign challenging our company values ​​and code of conduct by a former employee continues. His initial allegations stem from his dismissal and have expanded to include co-workers and confidential company matters," the spokesperson said.
Groenheide alleged, "It seems to me that they just don't like the truth being brought to light. Because if I was lying, they would have sued me by now.
The former SVP of GuideOne is pursuing a claim with the Equal Employment Opportunity Commission – and has pledged to continue campaigning around his situation and using his platform to raise awareness of the difficulties faced by other LGBTQ+ people at insurance companies across the United States.
"Tons of people have come to me with their stories since [I went public] and it's disgusting what's still happening in corporate America," Groenheide said. "Thank goodness I have the resources and the support network to be able to fight back, but there are probably hundreds of other people who have been through the same thing.
"If they can marginalize me, they can marginalize anyone."