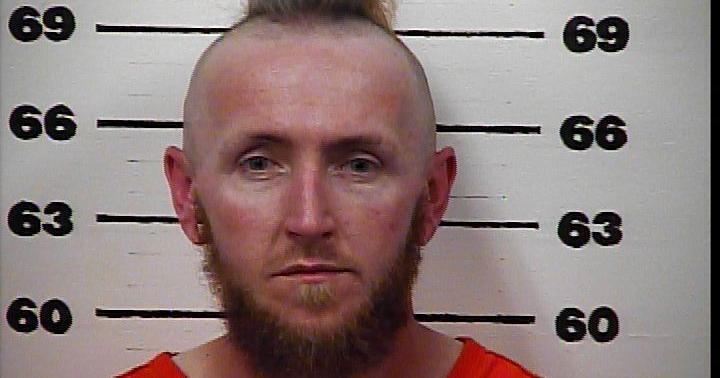 Man arrested recovering abandoned motorcycle after high-speed chase | Rogersville
A man who abandoned his motorbike and fled on foot near Rogersville on Saturday after a high-speed chase with police was arrested as he later returned to retrieve his bike.
HCSO Sgt. Stacy Vaughan said in her report that around 12:10 p.m. Saturday he observed a red Honda motorcycle driving down Park Boulevard with an expired tag and a non-working headlight.
Vaughan said when he attempted a traffic stop, the biker turned west on Highway 11-W and accelerated to 90 mph.
The runner then turned south on Rt. 66S, and would have led Vaughan in a chase to Broadway Street, Pine Crest Street, Tuggle Hill Road, Guntown Road, MicKinney Chapel, then to S. Bear Hollow Road where the chase was suspended for security reasons.
A resident of S. Bear Hollow Road reported to police and said the motorcycle was abandoned on his property and the driver fled on foot. Vaughan reported that the area was searched but the motorcyclist was not located and the motorcycle was towed away.
At around 4 p.m. that day, the resident called the Central dispatcher and reported that the motorcyclist had returned to collect his motorcycle.
"The owner told the suspect not to leave and held him at the scene until I arrived and took him into custody," Vaughan said in his report.
The runner has been identified as Deven Duane McDaniel, 30, 382 Lauren Drive, Rogersville.
"Deven said he refused to quit because he didn't have a driver's license," Vauhgan added. "Deven was also unable to provide proof of insurance for the motorcycle."
McDaniel was charged with felony escape from arrest, speeding 90 in a 55 zone, lack of insurance and violation of registration. He was arraigned on Monday and released on $2,000 bond, with his next brief hearing set for August 3.