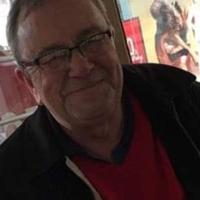 Mark William Clemens | Obituary
November 5, 1952 – May 2, 2022
PINEY FLATS – Mark Clemens died quietly on May 2, 2022, after a brief battle with lung cancer; he was 69 years old. By his side as he slipped away was his loving and devoted wife of fourteen years, Kimberly.
Born in Camp Lejeune, North Carolina on November 5, 1952, he was the eldest and only son of Walter Henry Clemens and Margaret (Peggy) Dwyer Clemens. Mark lived his formative years in Long Island, New York, first in Wantagh, then in Garden City, where he attended Garden City High School, transferred to Williston Academy in Massachusetts for a year, then graduated from Acalanes High School '71 in Lafayette. , California. After high school, Mark attended Claremont Men's College where he studied psychology, graduating in 1975. After college, Mark spent his career working for two major national insurance companies, specializing in Surplus Business lines. He ended up going it alone, using his extensive knowledge to start his own business.
He was a humble, unassuming man known for his integrity, sense of humor and love of family. He especially loved going to Alisal Guest Ranch every year with his whole family to play golf, ride horses, hang out with his nieces and nephews, go to the bar for a drink or two, play dominoes and above all, do lasting memories. His love of family extended to the furious kind as well, adoring his dogs, Bailey and Bella, whenever he could. He is now happily reunited with his all-time favorite dog, Hermie, an Olde English Bulldogge. Mark also enjoyed all types of sports, from college to professional. He loved NASCAR and Formula 1 racing, attended races and cheered on his favorites on TV.
Mark married Kimberly Rae Henderson on April 5, 2008. During their time together, they enjoyed many things, especially traveling in their RV around this great country, visiting friends and family, and seeing new sites. They were two peas in a pod and totally devoted to each other.
Mark leaves behind the love of his life, his wife, Kimberly, his son Terrance (Stephanie), his brother-in-law Terry (Maureen) and his sister-in-law, Jennifer; his sisters Marybeth (Greg) and Susan; his daughter-in-law Ashlee, his grandchildren Makayla, Kyler, Easton, Hadley, Adalynn, Rachel and Joshua; great-grandchildren Dominic and Stephen; nieces, Katie and Laura, nephew, Michael; great-nieces Dakoda, Emma and Stella and great-nephew Max.
Visitation will be held Thursday, May 5, 2022 from 5 to 7 p.m. at the Tetrick Funeral Home Bluff City Chapel. Funeral mass will be held on Friday, May 6, 2022 at 11:30 a.m. at the Chapel of Bluff City Funeral Home 245 Main St, Bluff City, Tennessee. Internment followed at 2:00 p.m. at Mountain Home National Cemetery, Mountain Home, Tennessee.
Donations in Mark's name can be made to Washington County Animal Shelter 3411 North Roan Street, Johnson City, TN 37601 and Washington County Humane Society 2101 West Walnut Street, Johnson City, TN 37604.
Online condolences can be sent to the family through our website at www.tetrickfuneralhome.com. The Clemens family is cared for by Tetrick Funeral Home, Bluff City, Suite 423-538-7131, Services Information Line, 423-543-4917.