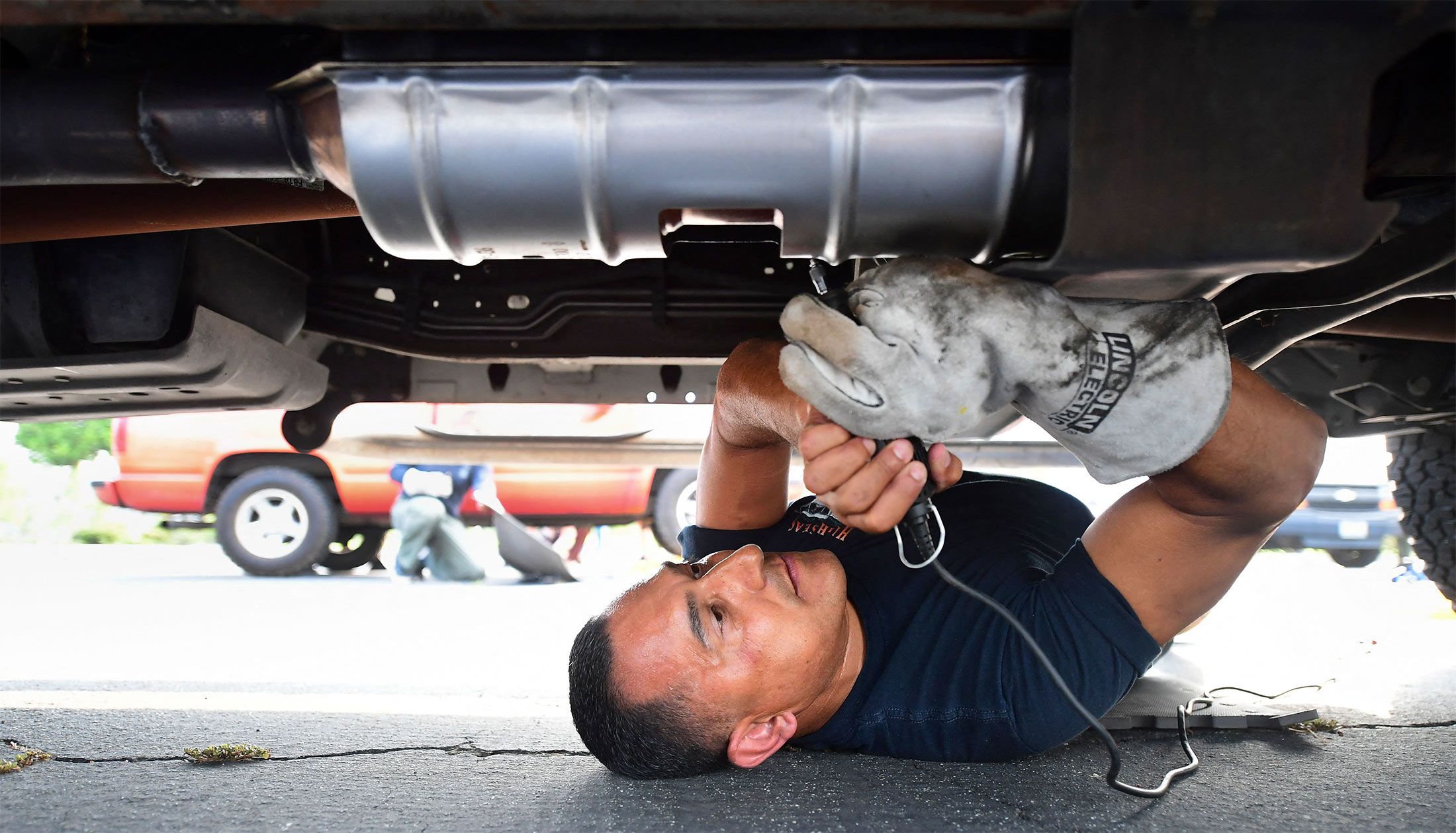 Metal Thieves Sweeping Exhaust Pipes Create 1,000% Increase in Claims
State Farm said Thursday that metal thieves hunting for platinum, rhodium and palladium are stealing catalytic converters in ever-increasing numbers, sending auto insurance claims skyrocketing across the United States.
Last year, State Farm paid $62.6 million for 32,265 catalytic converter theft claims nationwide, a 1,173% increase from 2019.
"It's the metals in general that have value," State Farm spokeswoman Amy Harris said in a phone interview. "The owner gets out of his car, the car does not start and finally realizes that the catalytic converter has been removed."
A catalytic converter is an emissions control device found in the exhaust system of many gasoline-powered vehicles. State Farm doesn't track which models are targeted most often, but thieves tend to hit smaller, lighter cars that are left unattended in parking lots. California, the nation's largest auto market, accounted for more than a quarter of catalytic converter claims in 2021.
The problem could get worse as the war in Ukraine has triggered a spike in commodity prices. Russia produces nearly 40% of the palladium mined in the world, second only to South Africa, according to the US Geological Survey.
Pictured: A Los Angeles Sheriff's Department deputy engraves a vehicle's catalytic converter with a trackable number at City of Industry, California. Photographer: Frederic J. Brown/AFP/Getty Images
Copyright 2022 Bloomberg.
Topics
Complaints
Here are some other articles you might like.
Interested in Complaints?
Receive automatic alerts for this topic.