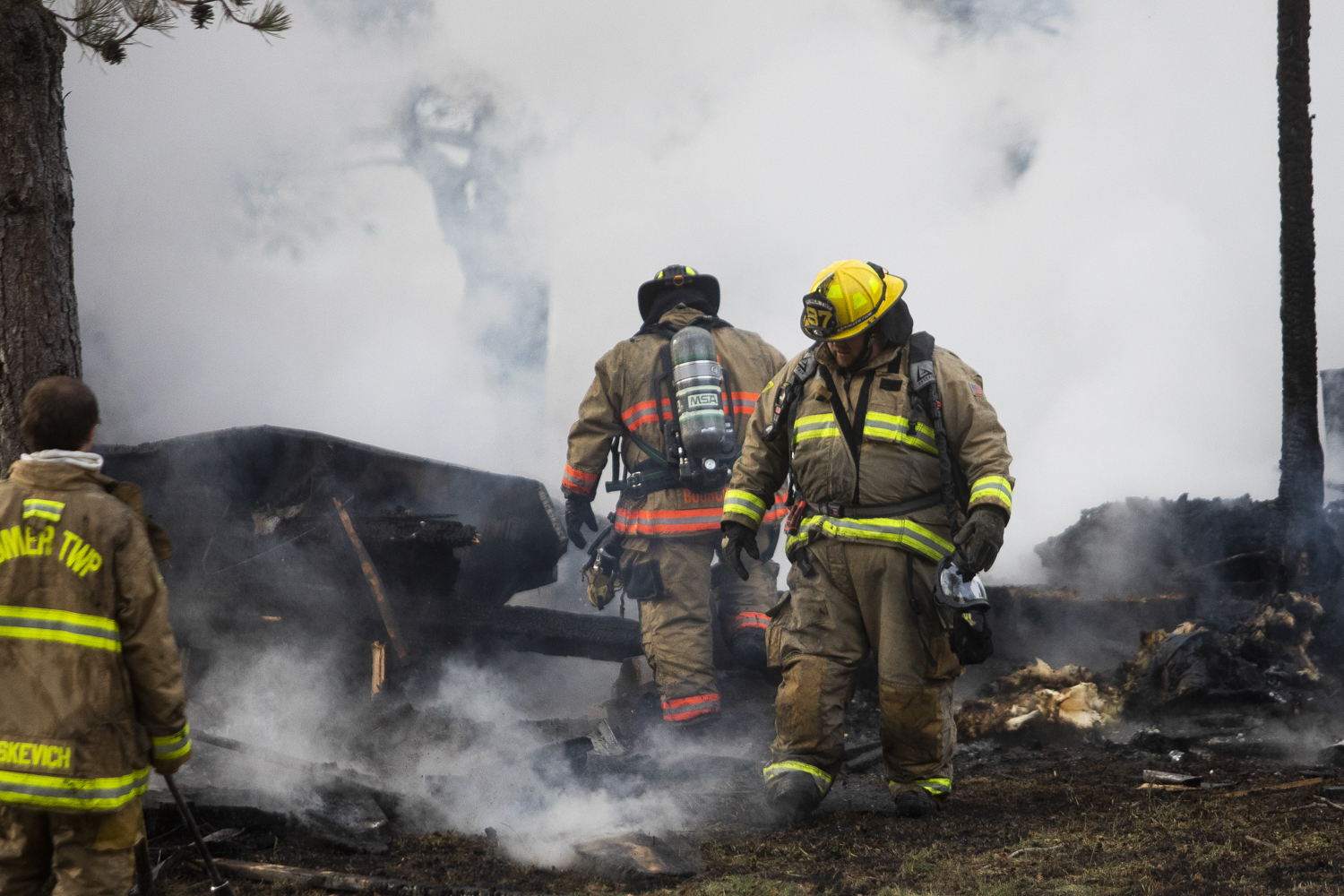 Sanford native aims to rebuild after house burned down in December
On December 14, Brandy Hauri was napping when his pit bull, Lucky, pounced on him and continued to bark to wake him up in a house filled with thick black smoke.
Hauri grabbed a shirt to cover his face, walked out with his two dogs from the Lee Township house, and called 911. Then he watched the flames engulf everything he owned in 20 minutes.