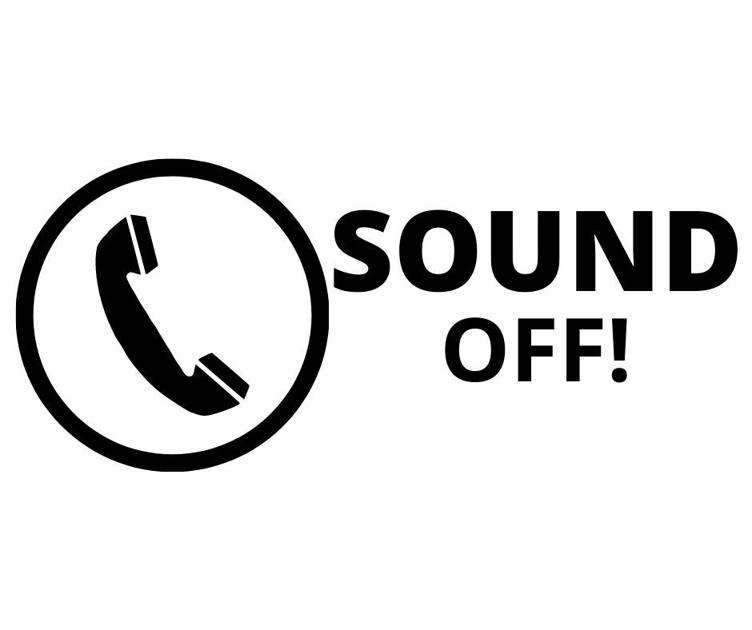 Sound Off calls on Sunday November 7, 2021 | Sound Offs
Don't buy Pirates Cove
In response to your (editorial Friday, November 5, page A7) "Securing land for a park is the right choice": we don't need to buy Pirates Cove. In your article you say that it requires very little maintenance. Who will cut the grass? Are you just going to let it grow? Who will weed the grass? This is the interview. who will pay for it? Taxpayers. For once, I agree with Mr. Kitchen. We don't need another park. Hear from the locals of Citrus County. Look at the votes they put online. Are you paying attention to the survey the Chronicle has posted? We voted "no" for it. You don't listen to the residents, the commissioners.
A permit to fell trees?
For example, a recent Chronicle article makes me scratch my head (the front page article of Friday, November 5, "County probes land clearing"). An individual owns 85 acres of land and needs a county permit to cut trees? What kind of scam is this? This is the kind of thing you find in third world countries. It is certainly an overstepping, an excess of government authority.
Nice to see no mask
I reply to Sound Off (approximately) what a beautiful picture, "Stone Crab JAM Returns to Downtown CR" (featured on Saturday November 6th). Look at everyone sitting so close, eating and having fun and not a single mask. To like. Beautiful. Glad to see him come back. I think it's wonderful. Keep it up.
Editor's note: The photo was an archive photo, taken before the pandemic.
Is it really safe navigation?
I'm responding to Sound Off (about the front page newsletter of Saturday November 6th), "Earn Your Florida Safe Boaters Card". What joke. Truly? Go online, pay $ 30, you pass the test, and you get a card showing the Safe Boaters card. Truly? How many people are driving boats out there that you read (who) are drunk and drinking while they are driving a boat? Truly? Give me a break.
About the infrastructure vote
(Re the Sunday Nov. 7 front page article, "Tax time? Pay for paving"): The headline of today's paper was (by the way) that the county was going to vote to raise the sales tax of 1 cent to help pay for roads. They don't have enough money in the county. I am all for it. I don't see anything wrong with it. But also we have a congressman who did not vote for the infrastructure bill that was passed and how this bill was going to help this county and this state, but they refuse to vote to help the little one. guys. There is something wrong and we should start looking at why he did not vote for it. And don't tell me it's going to increase taxes, because then you won't vote to raise taxes to pave the way. You're just going to complain about it.
The article makes a lot of sense
I'm calling in reference to Charles Lee's article regarding the Citrus County Waterfront Recoil Requirements (Other Voices column on page C1 from Sunday, November 7). I think his article makes a lot of sense. I agree with him 100%. Now is not the time for Citrus County to relax its code requirements. I believe this: if people want to build on water, they should have a special insurance pool just for them. Ordinary taxpayers shouldn't have to pay flood insurance costs over and over again and then rebuild again on the same land. Have a nice day.
More external consultants
I totally agree with the comment of Sunday, November 7 (Page C2 Sound Off) about hiring outside consultants to make decisions for this county. Our leaders are expected to be educated and well informed to make decisions. If they can't make the decisions, they shouldn't be in position. Any other organization in the world usually hires educated and skilled candidates. What's wrong with this county?
Clean properties
This is for Commissioners, the Sheriff's Department, and anyone who can help: please take a look at some of these properties and do something about them. They are a disgrace to our region. We can't get people to want to live here if that's what they're looking at. We have several properties off (State Road) 200 in Apache Shores that are extremely bad. One of them was put in jail, with privileges on his property, but you destroyed him. But now I want you to go back to the corner of Apache and take a look at this property. … There is no reason why you can't clean it up. People want to buy it and clean it and yet they can't. There are liens on the property and we have to do something. Everyone, we have to do something and clean up our area.
No more taxes
I am calling about the taxes that our dear Commissioners want to impose on us on the elderly. I think it's a shame that we got a 5.9% increase in our social security and these commissioners know how to take it away from us. First of all there is this storm water runoff (MSBU) and now they want to increase our sales tax. The others don't care because three of them own a business, including this Ruthie Schlabach. It's really pathetic. They should be ashamed of themselves. This is what I have to say about taxes. … They should wake up. Shame on them.
Give manatees access to Rainbow River
My family lived in Citrus County in the 60's and only once did we see a manatee in King's Bay. Now there are hundreds of them. If there is an honest concern about the endangered manatees, simply remove the dam at Rousseau Lake so they have access to the Rainbow River. It would also allow the environment to return to its natural state and thousands of pounds of herbicides would not be needed each year to keep the lake's vegetation under control.
Wall money could have filled the potholes
To those commissioners who approved $ 11,200 for a mural on a wall: How many potholes do you think $ 11,200 could have filled in Inverness alone? Just think about it. Or even put the $ 11,200 for a little road or something. It would have been much more efficient and a better use of the money than putting a photo on a wall.
Editor's Note: The Inverness mural has been approved by Inverness City Council. The county commissioners had nothing to do with it.
The blues festival was great
Thanks to Jim Anderson and all the Blues Friends of Nature Coast for hosting another great Blues' n Bar-B-Que.
RVs in residential areas
I want to bring to the attention of county commissioners why there are so many RVs, fifth wheels and RVs pulled into residential areas and they hook up to their systems and live there all the time. I didn't think we were operating a RV park in different residential areas. Why is nothing being done with these? I have friends who have tried to buy a property to put a motorhome there and they told them they couldn't do it, only a few weeks a year. So why don't they crack down on this? Now they build on them and do this. So, no, it's not right and we have to do something …