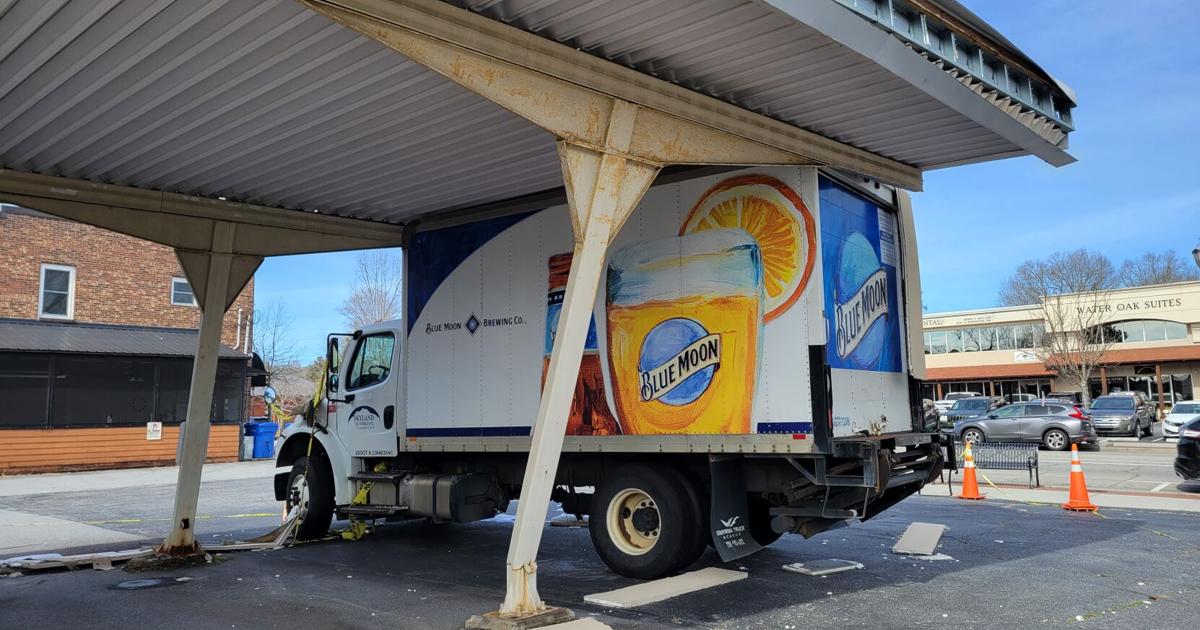 The stuck beer truck should be gone in 2 months | News
The Blue Moon Brewing delivery truck owned by Skyland Distributing Company of Asheville remains stuck in downtown Brevard more than two months after colliding with a building canopy on East Main Street.
At the time of the collision, the property was being renovated by Lenze Real Estate LLC in Pisgah Forest after being purchased in July from the Pickleseimer estate.
The current owner says it won't take more than 60 days for the adjusters to complete their assessment and have the Skyland delivery truck removed.
Officials say the vehicle collided with the structure at 121 E. Main St. in the rain on November 11. Emergency personnel were called to the scene, but no injuries were reported, and as the incident happened on private property, no citation was given and no investigation by the forces order was necessary.
Adjusters have visited the site where traffic cones and warning tape urge passers-by to safely avoid wreckage on and around the truck, but the vehicle has not been moved under the canopy since then, for fear of causing further damage.
The location operated as a gas station from 1961 to 1986 under various names, including Campbell's Super Esso, East Main Esso, Hubbard's Esso, and Hubbard's Texaco.