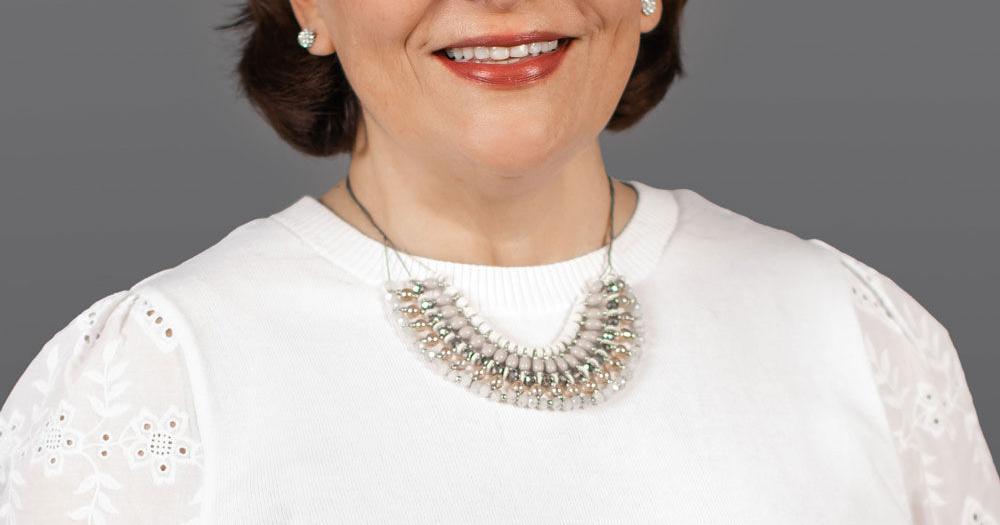 Truckers support us; it's time to support them | Opinion
Recently, Senator Robert Rodriguez introduced Senate Bill 22-035 which would clarify minimum coverage levels for workers' compensation insurance. It is a unique form of insurance that provides an affordable workers' compensation coverage option for independent owners of small trucks weighing over 16,001 pounds and commonly referred to as owner-operators in the state.
This is an option currently used in all surrounding states for these trucking operators, but not in Colorado. The cost of workers' compensation for these smallholders is about 9% of their net income, making it unreasonably expensive for most of them. On the other hand, insurance against accidents at work accounts for between a third and a half of the amount.
The concept of insurance against accidents at work is not new to the legislator. The General Assembly previously endorsed the concept of workers' compensation insurance when it unanimously passed SB 18-178 in 2018, allowing it to be a workers' compensation option for these operators. Although the legislation was passed, a problem arose during the establishment of rules by the Division of Insurance for minimum levels of coverage, where they indicated that greater clarity in the law was needed. This created a need for the SB 22-035.
Workers' compensation insurance is an insurance product specifically designed for independent small truck operators, and it has similar forms of coverage to workers' compensation. According to the Owner-Operators and Independent Drivers Association (OOIDA), which represents more than 150,000 owner-operators across the country, workers' compensation insurance is by far the preferred form of workers' compensation coverage for their members. .
To be clear, these small independent operators are not asking to opt out of any form of workers' compensation coverage, which almost any other independent contractor in the state can do today. They simply want the ability to choose between workers' compensation and a similar, but more affordable, alternative that exists elsewhere in the country.
Many of us earlier this year supported King Soopers workers during their strike because of their importance to us all during the pandemic. These workers were essential to our well-being and they were there for all of us during the worst.
While these King Soopers employees have been essential during the pandemic, few realize that without small owner-operator truckers, much of the food, sourced from across the country, would not have reached the store. They too have been essential during the pandemic. Additionally, many other owner-operators have played a key role in keeping major construction projects going during the pandemic by transporting aggregates and other materials to and from construction sites.
Some argue that these owner-operators are somehow forced to drive for below-standard wages. That makes little sense, especially in this job market. Currently the job site Indeed.com reflects that there are more than 7,000 job openings for truck drivers in the state today. Both union and non-union companies are looking for drivers, and the salary levels for these jobs are significantly above the state average. Any of these owner-operators could easily have their job choice and receive multiple offers to become a salaried truck driver within 24 hours.
Why then do these truckers choose to be owner-operators rather than employed truckers? Many of them will tell you that it is a life and career choice. The importance of these factors is reflected in the level of job satisfaction of these drivers where more than 75% indicate that they are "very satisfied" with being owner-operators. This percentage is higher than that of salaried truck drivers, as well as most other jobs or positions in our state.
The vast majority of these people have been salaried drivers in the past. They choose to be owner-operators because they want the flexibility to be their own boss, choose their own truck and outfit it however they want. They prefer to choose who they work with, what loads they choose to carry and when they want to work. Additionally, they want to have equity (i.e. the truck) and want the opportunity to earn more based on their own efforts. Many see this as their opportunity to start their own business and do what many others have done in the trucking industry in the past – where they start with their one truck and then build it into a business that owns many trucks. Others are free spirits who value their independence and the flexibility of owner-operator status.
Many of these owner-operators are businesses owned by minorities and disadvantaged people, and a significant number of them are first-generation immigrants to our country. These people are looking for the same American dream as many others in the past by starting and owning their own business – something that many of these immigrants from other countries would not have had the same opportunity to pursue in their home countries. origin. Senate Bill 35 offers these people a better chance of realizing the American dream.
We commend Senator Rodriguez for introducing SB 35. We believe it is appropriate that he introduced this bill. The senator has always been a champion of small businesses, workers and minority owned and operated businesses in Colorado. We hope other lawmakers will join in and support these small truck drivers who, like the workers at King Soopers, have been key in keeping our state together during the pandemic.
Rosy Aburto McDonough is the executive director of Hispanic Contractors of Colorado, representing more than 160 general contractors, subcontractors, specialty contractors, construction-related service companies and other members. James Martinez is chairman of the Colorado Hispanic Contractors Legislative Committee for State and Local Affairs and is the owner and president of a local geotechnical engineering and building materials testing company.